Dear Colleagues, Dear Friends,
We are proud to invite you to the upcoming combined meeting of the Belgian Hip Society and the Belgian Knee Society on Saturday 18th of March. This symposium will be organised in collaboration with the BVOT.
The topic of this meeting is "Musculoskeletal Infections of the Hip and Knee" where an outstanding national and international faculty will discuss the workup, diagnostics and treatment of implant and non-implant-related infections.
This meeting will take place in the Faculty Club in Leuven, Belgium.
Discover the preliminary program below.
In preparation for this meeting, we kindly invite you to share your experience and current practices to make this meeting as interactive as possible. Please participate via this online questionnaire.
We look forward to meeting you in Leuven!
The organising committee
Stijn Ghijselings, Joris Vles, Jan Myncke & Jan Somers for the BHS
Frank Verheyden, Pieter-Jan Vandekerckhove, Philippe Van Overschelde & Willam Colyn for the BKS
In collaboration with the BVOT
Programme
08:00 Registration & Welcome Coffee amongst the exhibitors
Session 1: Diagnostics and work-up
Moderator: Jan Victor & Stijn Ghijselings
08:45 Opening - Stijn Ghijselings
08:50 Everything the surgeon needs to know about biofilm - Hans Steenackers
09:05 Artificial joint aspiration - Georges Vles
09:15 Cultures & sonication - Stefaan Vandecasteele / Jens Van Praet
09:25 Non-culture diagnostics I: PCR / NGS / synovasure - Pier Indelli (USA)
09:35 Non-culture diagnostics II: Intraoperative frozen section histopathology - Jan Somers
09:45 The role of nuclear imaging in musculoskeletal infection - Tim Van den Wyngaert
09:55 The minimum the surgeon needs to know about antibiotics - Jens Van Praet
10:15 Cases & Discussion
10:30 Coffee break amongst the exhibitors
Session 2: Non-implant infections
Moderator: Olivier Borens & Jeroen Neyt
11:00 General treatment principles for fracture-related infection of hip and knee - Willem-Jan Metsemakers
11:15 Septic arthritis of the native knee - Pieter-Jan Vandekerckhove
11:25 Septic arthritis of the native hip - Georges Vles
11:35 Osteomyelitis of the femur and tibia adults - Jan Geurts (NL)
11:45 Septic arthritis of the pubic symphysis - Michiel Herteleer
12:00 Pediatric musculoskeletal infections - Frank Plasschaert
12:15 Cases & Discussion
12:30 Lunch amongst the exhibitors
Session 3: Periprosthetic joint infections
Moderator: Frank Verheyden & Jan Myncke
13:30 Orthopride data Belgium - Jeroen Neyt
13:40 One-stage revision: how I do it - Stijn Ghijselings
13:50 Getting everything out of your spacer - Olivier Borens (CH)
14:10 Second stage revision of the hip: how I do it - Sujith Konan (UK)
14:25 Second stage revision of the knee: how I do it - Nele Arnout
14:40 Dead space management - Hanne Vandevivere / Filip Stockmans
14:50 New concepts in the treatment of bone infections: bacteriophage therapy - Willem-Jan Metsemakers
15:00 Cases & Discussion
Confirmed faculty
ARNOUT Nele - UZ Gent
BORENS Olivier - Lausanne (CH)
GEURTS Jan - MUMC+ (NL)
GHIJSELINGS Stijn - UZ Leuven
HERTELEER Michiel - UZ Leuven
INDELLI Pier Francesco - Stanford University School of Medicine (USA)
KONAN Sujith - UCLH (UK)
METSEMAKERS Willem-Jan - UZ Leuven
MYNCKE Jan - HH Lier
NEYT Jeroen - UZ Leuven
PLASSCHAERT Frank - UZ Gent & AZ St-Jan Brugge
SOMERS Jan - Jan Yperman
STEENACKERS Hans - KULeuven
STOCKMANS Filip - AZ Groeninge & St-Jan Brugge
VANDECASTEELE Stefaan - AZ St-Jan Brugge
VANDEKERCKHOVE Pieter-Jan - AZ St-Jan Brugge & AZ St-Lucas Brugge
VAN DEN WYNGAERT Tim - UZ Antwerpen
VANDEVIVERE Hanne - AZ Groeninge & St-Jan Brugge
VAN PRAET Jens - AZ St-Jan Brugge
VERHEYDEN Frank - HH Lier
VICTOR Jan - UZ Gent
VLES Georges - UZ Leuven
Congress Venue
Faculty Club Leuven
Groot Begijnhof 14
3000 Leuven
Registration fees
BHS-BKS-BVOT members
Early Bird until 15/01/2023: 120,00 EUR
Normal until 28/02/2023: 135,00 EUR
Late as of 28/02/2023: 150,00 EUR
Non-members
Early Bird until 15/01/2023: 160,00 EUR
Normal until 28/02/2023: 200,00 EUR
Late as of 28/02/2023: 240,00 EUR
Residents & Students
Early Bird until 15/01/2023: 85,00 EUR
Normal until 28/02/2023: 95,00 EUR
Late as of 28/02/2023: 105,00 EUR
Cancellation Conditions
Before 15/01: 50% refund
As of 15/01: No refund
Our Partners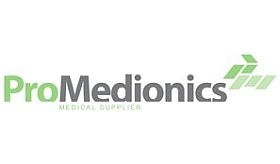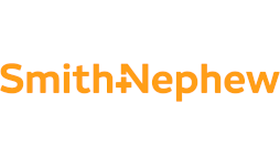 Exhibition floormap
01 - Aqtor
02 - Medacta
03 - Materialise
04 - Promedionics
05 - Medical Tilman
06 - MoveUp
07 - Pfizer
08 - Implantcast
09 - smith & nephew
10 - Stryker
11 - esaote
13 - KiOmed Pharma
14 - Sprofit
15 - Heraeus
16 - V!GO
17 - DePuy-Synthes
18 - Essity (BSN)
19 - Zimmer Biomet